var _gaq = _gaq || []; _gaq.push(['_setAccount', 'UA-16531805-1']); _gaq.push(['_trackPageview']);
(function() { var ga = document.createElement('script'); ga.type = 'text/javascript'; ga.async = true; ga.src = ('https:' == document.location.protocol ? 'https://ssl' : 'http://www') + '.google-analytics.com/ga.js'; var s = document.getElementsByTagName('script')[0]; s.parentNode.insertBefore(ga, s); })();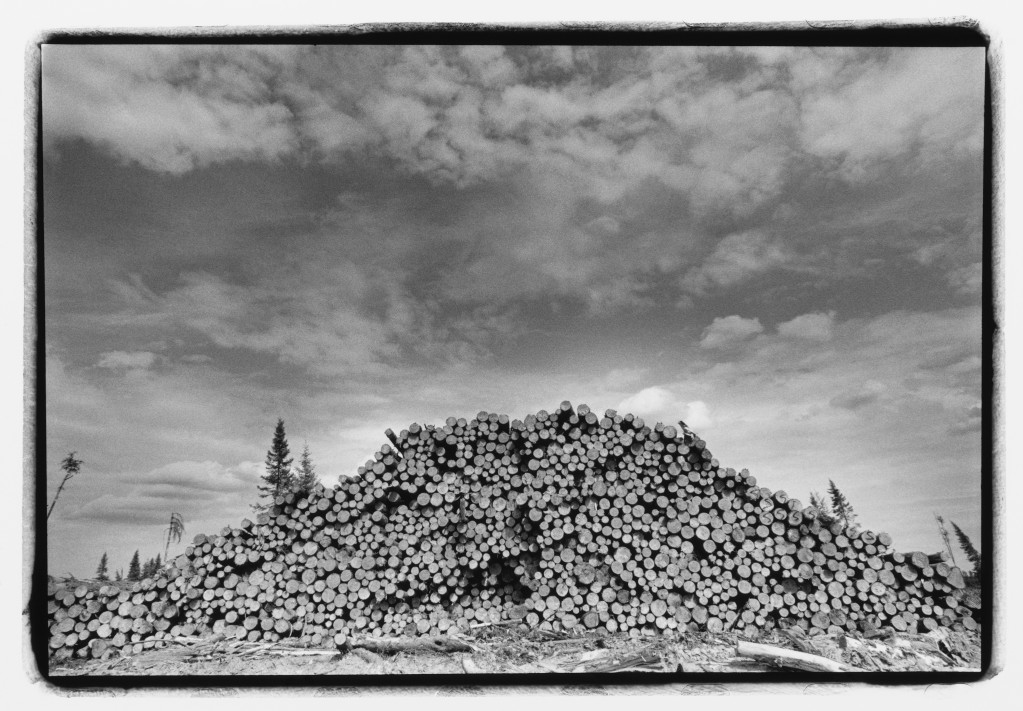 North America's largest office paper producer, Domtar Corporation (UFS-T), has committed to stay clear of Grassy Narrows conflict wood, subject to the longest running Indigenous logging blockade in Canadian history.
Listen to the news on CBC radio North

Read the Kenora Daily Miner article
Read the Thunder Bay Chronicle Journal article
RELEASE May 7, 2010
Office paper giant shuns Native conflict wood
Weyerhaeuser now only major logger refusing to respect human rights in Grassy Narrows
Toronto – Today Earthroots announced that North America's largest office paper producer, Domtar Corporation (UFS-T), has committed to stay clear of Grassy Narrows conflict wood, subject to the longest running Indigenous logging blockade in Canadian history. This comes two days after Domtar's annual share holder meeting during which the company stated it would bring back its dividend, having produced a record $546-million of free cash flow in fiscal year 2009.
"Weyerhaeuser now stands alone as the only major logger who refuses to respect our right to say 'no' to logging on our territory," said Joseph Fobister of Grassy Narrows. "The days of ignoring our land rights with impunity are over. We will never stand by while the forests that sustain our health, our culture, and our livelihood are clearcut against our will."
Domtar, a Fortune 500 company, is the largest producer of office paper in North America, and the second largest in the world. Domtar owns two of the four forest products mills near Grassy Narrows traditional territory; the Dryden pulp and paper mill, and the Ear Falls sawmill. Both facilities came under Domtar's control when Domtar merged with rival Weyerhaeuser's paper division in 2007. Unlike Weyerhaeuser, Domtar has committed to gaining 100% Forest Stewardship Council (FSC) certification.
In written correspondence Keith Ley, Domtar's Manager of Forest Planning and Environment, said that he can "confirm that Domtar does not procure wood from the Grassy Narrows traditional territory, nor do we intend to procure wood from this traditional territory area until the outstanding issues are resolved."
Domtar is the third major forest products company in the region to commit not to source conflict wood from Grassy Narrows traditional territory following Boise's commitment in February 2008, and AbitibiBowater's commitment in June 2008. Logging on Grassy Narrows territory has been suspended since AbitibiBowater bowed to pressure and surrendered its forest license.
But Weyerhaeuser Corporation, which owns the Trus Joist Timberstrand LSL engineered lumber mill in Kenora still refuses to respect the rights of Grassy Narrows, and continues to press for access to wood regardless of the outcome of ongoing negotiations between Grassy Narrows and the Province of Ontario represented by former Supreme Court Judge Frank Iaccobucci.
"Clearcut logging compounds the harm that residential schools and mercury poisoning have done to the health, culture, and livelihood of Grassy Narrows people. Any new logging on Grassy Narrows Territory risks re-igniting a full blown conflict, including expanded blockades and boycott campaigns," said David Sone of Earthroots.
In a September 2007 report, Amnesty International Canada called on Weyerhaeuser to work towards a voluntary suspension of logging in the Grassy Narrows traditional territories.
On May 22, 2009 Calvert Social Investments, one of the largest "socially responsible" mutual fund managers in the U.S. announced that it would divest Weyerhaeuser citing the logging giant's failure to meet Calvert's criteria for respecting the human rights of Indigeous peoples. Calvert manages over $16 billion dollars in funds.
A recently released health study by Japanese mercury expert Dr. Harada found that the health impacts of mercury poisoning in Grassy Narrows people are worse now than in the 1970's. Ontario banned fishing in Grassy Narrows' English-Wabigon River system on April 6, 1970 due to mercury contamination from the Dryden paper mill and its associated chemical plant. Dr. Harada found that 79% of the 187 patients he tested in Grassy Narrows and White Dog First Nations between 2002 and 2004 had Minamata Disease, Minamata Disease with complications, or possible Minamata Disease, even though their mercury levels were below the Health Canada safety guideline.
Domtar has recently reached an agreement to sell its sawmills to EACOM Timber Corporation (TSX-V: ETR; "EACOM"), including the Ear Falls Ontario mill. The transaction is expected to close in the second quarter of this year. In a March 29, 2010 joint news release with Domtar, EACOM CEO Rick Doman indicated that his company has a "continued commitment to the FSC-certification." FSC certification has been criticized for not protecting ancient forests, but it remains the most credible third-party forestry certification system, and recognizes that Indigenous peoples have the right to say 'no' to logging operations.
Contact:
Joseph Fobister, Grassy Narrows: 807-925-2071, 807-925-2745.
David Sone, Earthroots: 416-599-0152 x.13