var _gaq = _gaq || []; _gaq.push(['_setAccount', 'UA-16531805-1']); _gaq.push(['_trackPageview']);
(function() { var ga = document.createElement('script'); ga.type = 'text/javascript'; ga.async = true; ga.src = ('https:' == document.location.protocol ? 'https://ssl' : 'http://www') + '.google-analytics.com/ga.js'; var s = document.getElementsByTagName('script')[0]; s.parentNode.insertBefore(ga, s); })();
New River Run March and Rally April 7, 2010 Photos


More Great Photos of the Grassy Narrows River Run. April 7, 2010

Photo Set of Grassy Narrows River Run. April 7, 2010

To see our full set of albums on Picassa click here.
To see the old RAN flickr photo set click here.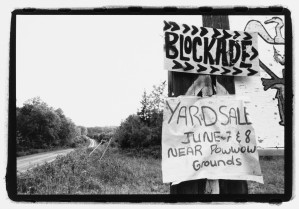 Please ask for permission before distributing or reusing photos by Garthz Lenz or Jon Schledwitz. Contact: David.Sone@gmail.com. Please freely use the other photos, providing credit to the photographer or organization if it's listed, and please include a link to FreeGrassy.org.
More photos: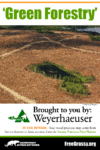 Weyerhaeuser Exposed at GreenBuild 2006 Check out the Posters from RAN's booth at GreenBuild 2006 More»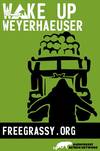 Posters blanket Seattle, Vancouver and Montreal Check out the posters that hit the street throughout North America on April 10 More»