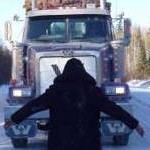 Grassy Narrows youth are rejecting the new logging plan for their territory.
"If the logging begins in our territory, I am certain there will already be planned strategies on our part to bring it to a complete halt," says Taina Da Silva, a Grassy Narrows Youth organizer.
"Our organizing is connected through bloodline relations and teachings. Our mothers fought so we could have this land, so we will continue to fight for it," says Edmond Jack, another Youth organizer in the community.